We offer both residential and commercial real estate inspection services.
There are some purchase decisions you can make without the need to do a close inspection. For example, it isn't a big deal to return an article of clothing that you purchased online if it doesn't fit. Large investments, such as the purchase of a house or commercial property, are quite a bit different. You need to know as much about them as possible before you close because once you do, there's no going back. Real estate inspection services are critical when buying a property. Even though you might tour it several times, you need the eye and experience of a professional to catch things you could easily miss.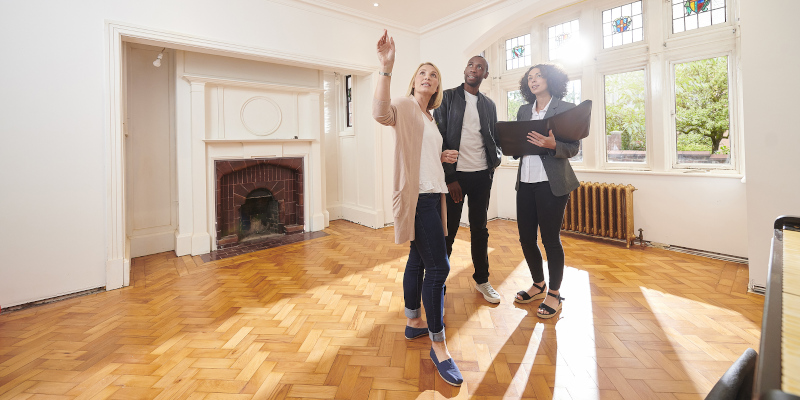 At Towne & Country Property Inspections, our background in the construction industry enables us to spot issues that other inspectors might miss. You can count on our real estate inspections to be very thorough. We are experienced with both residential and commercial inspections so you can turn to us regardless of what type of property you are considering purchasing in the Chesapeake, Virginia area.
Our residential real estate inspection services cover every component of the home, including but not limited to the roof, mechanical systems, foundation, crawlspace, plumbing, and electrical. We can also perform mold testing, as well as lead and asbestos testing for an additional fee if these are of concern to you and your family.
You will receive a report the same day as the inspection. We offer prompt service because we know that time is of the essence to honor the inspection clause of the purchase contract. We recommend that you be present during the inspection so you can see the issues firsthand and get any questions addressed on the spot. However, if you cannot attend, you can rest assured that our detailed report will prove helpful, and we are happy to answer questions about our findings. It is important to note that all homes should be inspected before closing. That goes for everything from historic homes to new construction.
Our commercial real estate inspection services are equally as thorough. We understand that a commercial investment can be quite a bit larger than a home in many cases, so we do everything in our power to ensure you know the condition of what you are purchasing. Whether you are purchasing a property for your own business use or as an investment property, you can rest assured you'll have the facts you need to decide whether to continue with the real estate transaction or seek out a different property. We know that timing is also important with commercial properties, as your purchase contract will outline a due diligence period in which you must bring up any concerns or you will be unable to renegotiate or legally cancel the contract.
If you are interested in either our residential or commercial real estate inspection services, don't hesitate to reach out to us. We are happy to answer any questions you might have about our services and what to expect. Contact us today to learn more.
---
At Towne & Country Property Inspections, we offer real estate inspection services in Chesapeake, Norfolk, and Virginia Beach, Virginia, as well as Elizabeth City and Currituck County, North Carolina.