We believe your home inspection should include a crawlspace inspection.
It might surprise you to learn that not all home inspection companies are willing to do a crawlspace inspection. At Towne & Country Property Inspections, we believe there is too much importance to including a crawlspace inspection to leave this part of the home unobserved.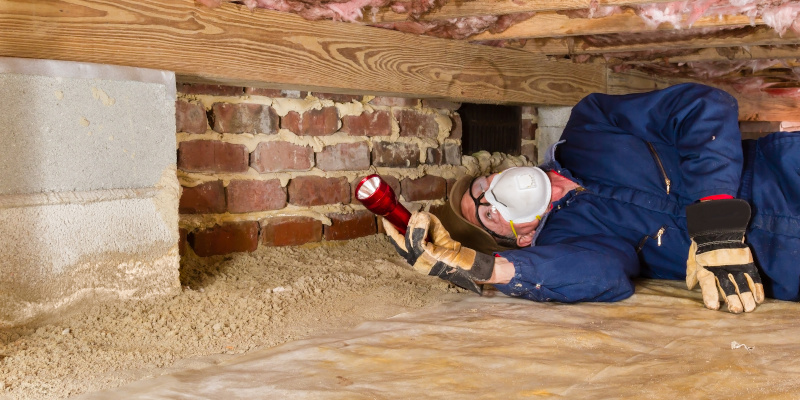 For one thing, you need to know if there is a moisture issue under your Chesapeake, Virginia home or any home you are planning to buy. If there is, you could battle humidity issues until the problem is resolved. There could be hidden mold involved or a pest infestation, for example. Another issue that could be found during a crawlspace inspection is a structural deficiency. If the main supports are affected by wood rot or termites, it is best to find that out before you close on the home.
If you want complete peace of mind about the home you are about to purchase, don't settle for less than a thorough home inspection that includes a crawlspace inspection. All of our home inspectors are licensed by the Commonwealth of VA DPOR (Department of Professional and Occupational Regulation). We are also a member of ASHI (American Society of Home Inspectors). When you add in our background and experience in the construction industry, it is easy to see that we are your best choice for a thorough and useful home inspection. Reach out today to schedule an appointment or get answers to any questions that you might have about the necessity of a crawlspace inspection.
---
At Towne & Country Property Inspections, we perform crawlspace inspections in Chesapeake, Norfolk, and Virginia Beach, Virginia, as well as Elizabeth City and Currituck County, North Carolina.